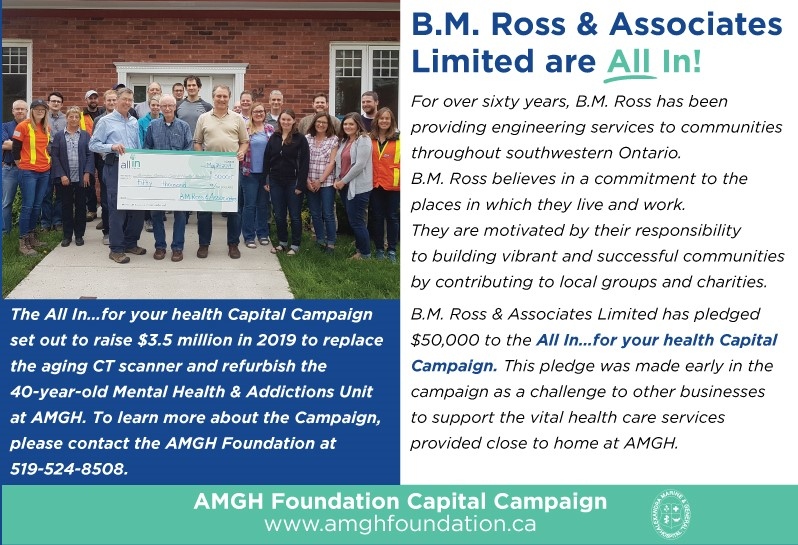 B.M. Ross & Associates Limited are All In!
For over sixty years, B.M. Ross has been providing engineering services to communities throughout southwestern Ontario.
B.M. Ross believes in a commitment to the places in which they live and work.  They are motivated by their responsibility to building vibrant and successful communities by contributing to local groups and charities.
B.M. Ross & Associates Limited has pledged $50,000 to the All In... for you health Capital Campaign.  This pledge was made early in the campaign as a challenge to other businesses to support the vital health care services provided close to home at AMGH.